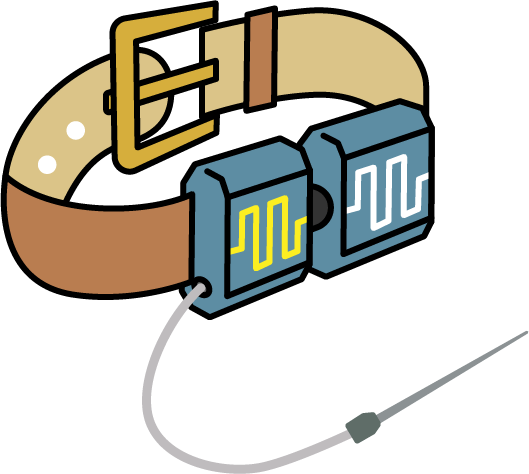 Compact Mobile Drip Device
"atDose Mobile"
Our core technology, the electro-osmotic flow pump, makes the drip infusion device compact and portable by enabling ultra low volume dosing over a long period of time.
It frees the patient from conventional suspended drip device and bed restraints, making it easier to move around and thus contributing to improving the patient's quality of life.
In combination with IOT technology, the device can be operated remotely to reduce the burden of family members and nurses in monitoring the patient.